Elixir team is capable to plan, design, procure and deliver projects in the Oil & Gas, Power & Utilities and Clean Energy fields by:
Providing right balance of the consultancy and engineering services across all phases of the project.
Providing full field provision with all technical competences.
Bringing the necessary parties to the team to tie the technical with the financial aspects of the project together.
Selection of the best technical and commercial options.
Cost optimization, standardization and decreasing the inefficiencies.
Involvement at pre-sanction and design phase of the project and providing a holistic approach planning for entire project
Providing pragmatic procurement services
Providing efficient project management services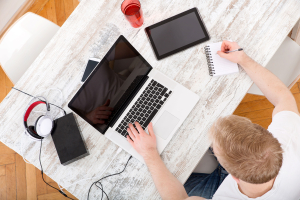 1) Engineering
Elixir can perform multidisciplinary engineering projects in the following fields:
Oil & Gas Field Developments
We know:
Recent low oil prices haven't been great for the oil and gas industry
Countries that heavily rely on the commodity suffer more
As engineers , we can`t help changing the tax regime, E&P companies strategies and governmental decisions but we all need to think long term about cost savings in order to make projects more economically viable.
We can:
By early involvement in your studies, select the best technical and commercial solution.
By using our experience avoid unnecessary studies and complexities
By being trustful and independent bring trust between business parties to collaborate for delivering goods and services
Onshore Oil & Gas Production
We can help you in:
Design of the new treatment centers
Optimisation and de-bottlenecking of the aged plants
Upgrade and life extension
Offshore Oil & Gas Production
For up/mid-stream oil & gas production Elixir provides:
Structural design of the deck and the platform
Pipeline design
Subsea structures
SURF
Top side design
Platform decommissioning studies
Floating infrastructure
Plan Asset Management
Elixir understands your asset's need over it's life cycle and can support you in:
Optimization of your operation, improvemet of the performance
Reducing the maintanance cost
Increasing plant availability and reliablity
Providing an independent and balanced consultancy and engineering services to bring the plant quickly into operation
Applying the best technology and solution
Providing world class oil & gas experience based on years of specialist knowledge with a strong track record of the team
Smart and cost effective solutions to deliver a business growth
Full spectrum of services through engineering, operations and maintenance
Supporting compliance with standards and regulations
Brownfield modifications
Brownfield modifications are usually challenging, but not due to the technical complexity. Mainly due to the space, cost and time limits. This Operations centric project environment requires strong and practical engineers. Based on our experience, an advance engineering work and involvement at pre-sanction and design phase is the key success factor. By a holistic approach planning at early stage, cost and schedule certainty can be achieved in subsequent phases.
Our multidisciplinary brownfield engineering services includes:
Due diligence of the existing infrastructure (Safety, Process, Electrical, Instrumentation & Control, Mechanical and Structural)
Gap analysis and definition of the asset late life issues ( capacity, turndown, integrity, regulatory changes, etc)
Framing the project and concept selection
Functional Safety and Reliability Reviews
Design of the modifications based on the constructability & minimization of the shut-down requirements
Identification of the procurement long lead items and start of supply
Managing stakeholders, and integration with Operations led projects
Detailed design and construction work-pack preparation
Engineering services during construction, pre-commissioning, commissioning and start up
Power and utilities
For power and energy sector Elixir Engineers provide services for:
Power plant design
Optimization of the existing power plants
Emmission reduction solutions
Hybrid power generation/plants
CHP/ CCHP design
New concepts for offshore power generation, Wind/Solar/ORC
Balance of Plant and Utilities
Clean Energy
Elixir looks for an environmental friendly solution by:
Applying the latest technologies in the field of solar and wind energy
Innovative solutions for offshore power supply
Floating clean power plants
2) Procurement Services
We help our clients to get the very best out of the suppliers so that they are truly delivering on the project critical goals.
We are practical and pride ourselves on common sense way of doing business
We are aware of well-known E&P companies and main EPC contractors procedures and requirements
We don`t follow complicated methodologies and models but we tailor make the supply market inside out
We build and maintain excellent relationships with the key players
We bring trust between business parties to collaborate for supply and to deliver real benefits to cliet quickly
Our fresh approach gives you an agility in your large projects
We can be help in: small and big projects, key contract renegotiations, a sourcing project delivered, or an overhaul of your entire supply chain
Our services are well balanced, strong but light touch processes that will truly enable your project to function
We provides procurement services for:
Supply of Mechanical Equipment, Packages, Skids, Process Units, Electrical equipment, Instrumentation & Control Systems, Piping material ,etc
Preparation of the technical & commercial specifications,( RFQs & RFIs)
Procurement analysis, Strategy Definition, Commercial T&C review
Supplier Engagement, Tendering, ClarificationsNegotiations
Supplier Prequalificaion, Due Deligence & Sub vendor list
Technical & Commercial Bid Evaluation
Progress Monitor & Desk Expediting
Project procurement plan, LLI definition, material track register`
Site Inspections, QA, Test Attendance
Vendor Document Review/ Approval,MRB
Non-Conformities.Variation Orders & Change Management
3rd Party Management, Logistic support
Optimisation of the Procurement cycle
Vendor Selection, PO Placement
3) Project Management
We provide :
Fit for purpose project management services
Cost controlling and Planning
Risk management
Project quality management
We pride ourselves on making the project a success by:
Being specific about the scope and the project execution methodology
Providing a holistic approach planning for entire project
Allocation of someone from higher levels of our organization to be an executive buy-into the project from start to finish .
Assigning the right person to manage the project .We don`t pick up project managers based on their availability but on skill set
Getting everyone on the team behind the project
Regular and clear communication and project strategy sharing
Alignment of our team with latest technologies
Being flexible and listening to new information and suggestions that come up along the way
Correct and fast scope change management: by regular project scope monitor, track change requests, estimation of effect of the change in less than 3 days, approval of client, execution
Relying on the underlying process and not expecting sofwares to solve all Our Project Management Issues!
Having a metric for defining success